TRADR Team and Vigili del Fuoco in Amatrice
It was a great life experience being part of the TRADR team who successfully deployed two UGVs and three drones in Amatrice. We were lucky to work with Vigili del Fuoco (the Italian Firefighters). They are doing a terrific job in Amatrice. After the earthquake of August 24th, Vigili del Fuoco tirelessly worked in order to find and extract lives from debris and are still working hard in order to provide a crucial support to the people of Amatrice.

The Churches of San Francesco and Sant'Agostino in Amatrice are not accessible yet after the heavy damages inflicted by the earthquake. In order to verify their state, Vigili del Fuoco and TRADR Team deployed two UGVs and three drones in order to enter into the buildings on September 1 (single day mission). The goal was to acquire images and videos with the robots and eventually build a textured 3D reconstruction in order to assess the actual damages and design a securing plan for the Churches.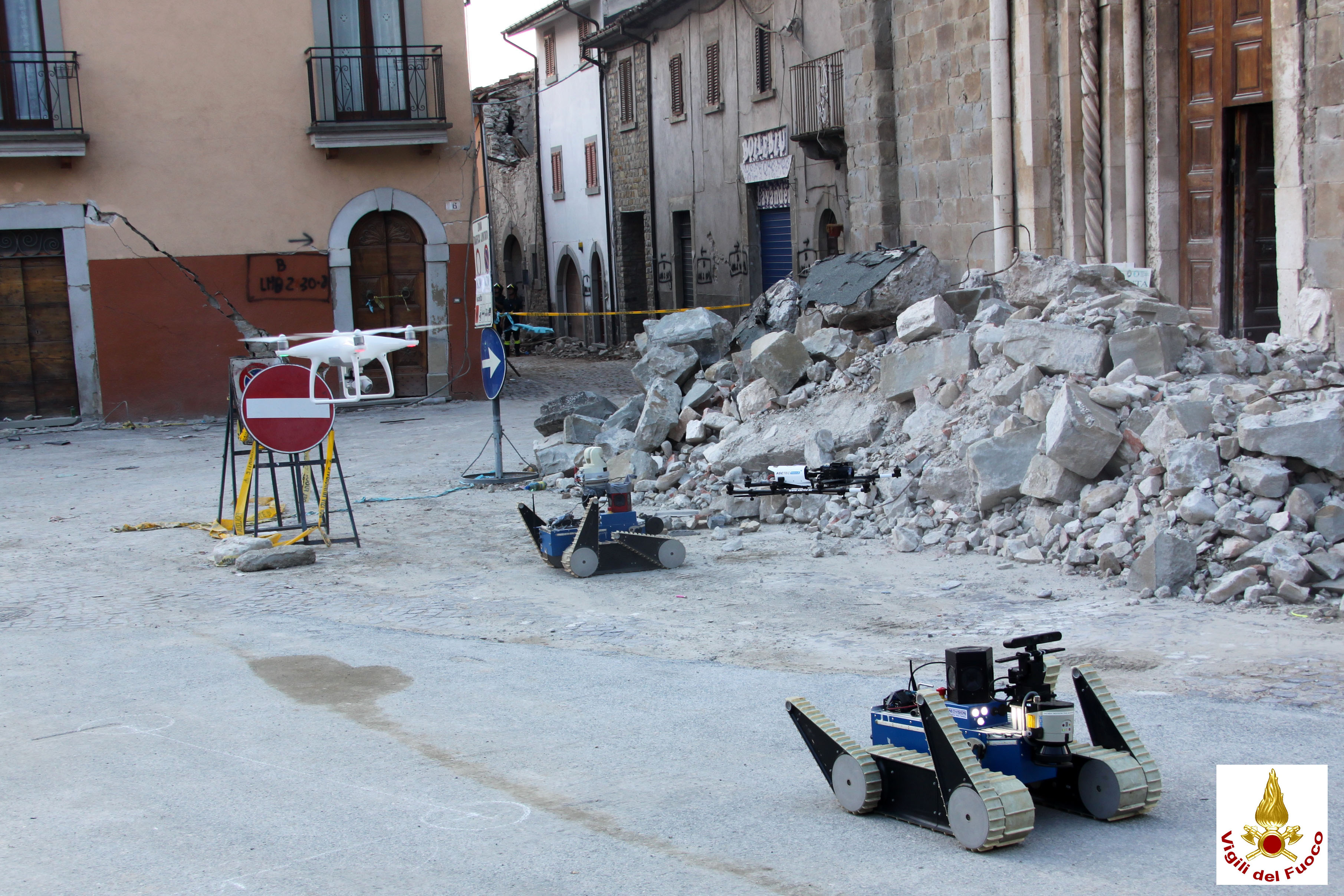 The mission was assessed by Vigili as a success, as also reported officially on the TRADR website. An article on Repubblica describes and shows our work. The first video is in Italian/English. Below you can also find two videos of what the drones recorded in the two Churches of San'Agostino and San Francesco. One of the drone successfully entered in both the Churches through some very narrow holes in the roofs (of size 3-4 m). This extract from our TRADR website well describes the challenge: "Entering with the drone was a tough challenge, which we managed thanks to a collaboration between three drones operated in parallel: while one drone was entering through a hole in the roof the other two were providing simultaneous video feed from different angles. The mission fulfilled its goal to collect data for the construction of high quality textured 3D models."
Videos
Photos
Here you can see some pics of San Francesco and Sant'Agostino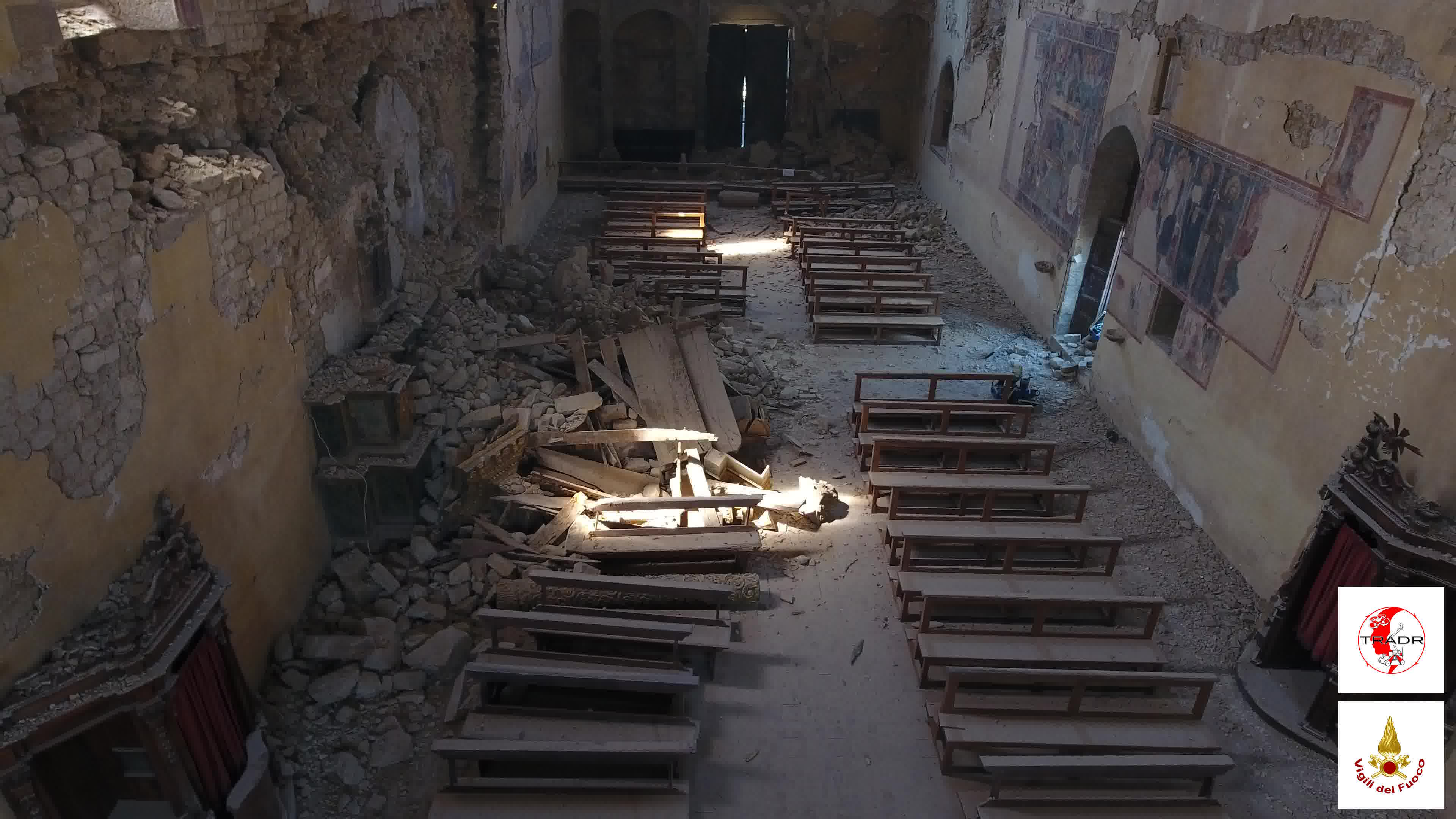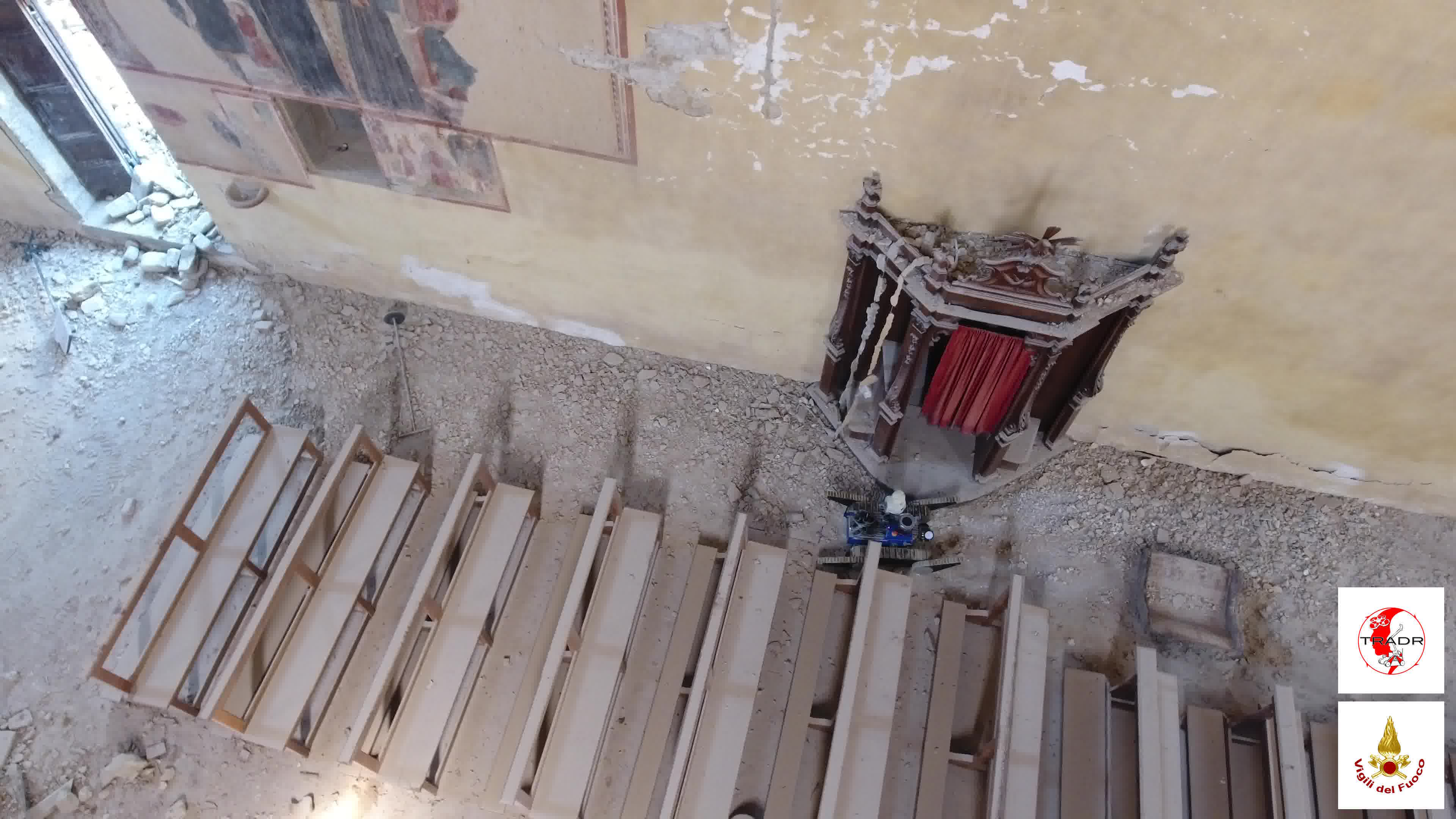 Finally two pics of the TRADR Team … It was a great experience 🙂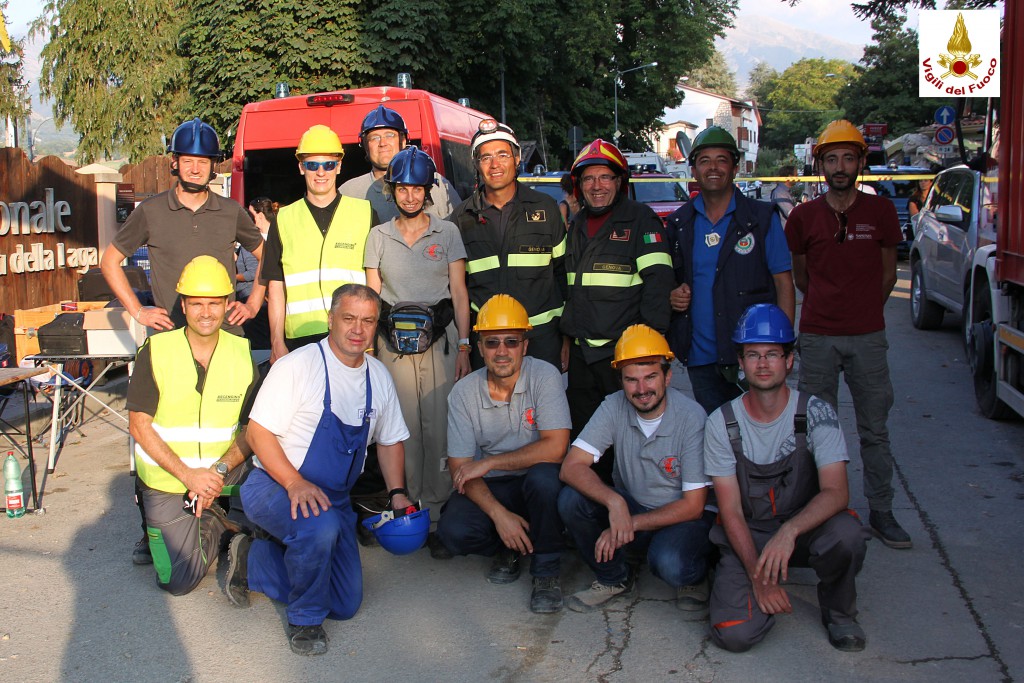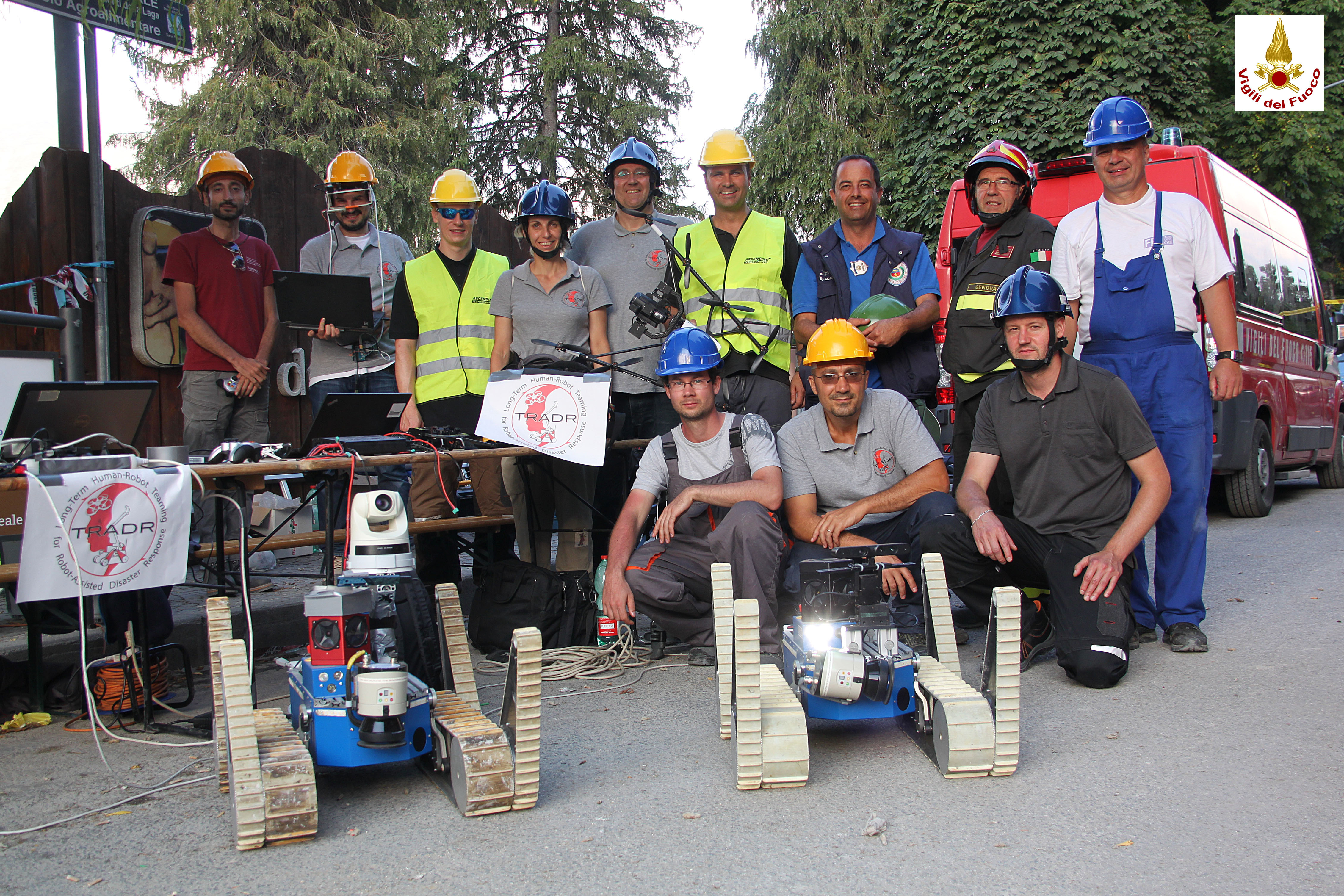 Links reporting our mission